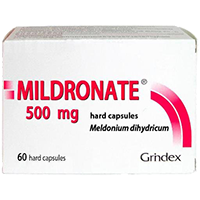 Delivery Time:
6 to 15 days
Payment method:

Free Shipping On Orders Over $200
What Is Mildronate?
Mildronate is a popular solution for a wide range of health-improving effects. The drug improves metabolic processes within tissues, and can be used to treat various types of diseases in which there is an insufficient supply of nutrient supply to cells observed alongside with the accumulation of harmful decomposition products in them.
Mildronate, more precisely, its active substance meldonium, was synthesized in the late 70s in Latvia. Initially, Mildronat was used only as a veterinary agent, allowing accelerating the growth of farm animals. However, after the discovery of its cardioprotective agents, Mildronate became widely used in medicine. Currently, Mildronate is used to treat various cardiovascular diseases, to correct conditions of excessive physical and mental exhaustion. Athletes are prescribed a drug to restore physical strength.
Active Substance & Action Mechanism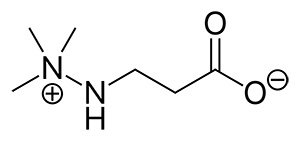 According to the scientific literature, Mildronate emerged in Latvia in the 1970s in trials to increase the growth rate of meat animals. On February 15, 2016, PubMed has a total of 215 articles above keywords. The first was published in 1986 by Latvian researchers and concerned the metabolism in the heart, where it was shown that Mildronate improved energy metabolism in heart muscle cells. Additional 8 articles were published in Russian before the first came out – still with Russian authors – in English in 1988. Two Japanese articles in English were published in 1989, but before 1997 there were only two articles from Japan compared to 49 from Latvia, Russia and Ukraine.
From the year 2000, it can be established that the cardioprotective effect of the mesonium is well dispersed in Japan, from which a number of articles on experiments were published mainly in rats.
Dosage & Posology
Meldonium is taken with meals with sufficient amount of water. Dosages and posology are strictly individual and decided upon by the doctor. Here is a general scheme:
Cardiovascular disorders (in association with other drugs): 500-1000mg in one-two daily administrations for 4-6 weeks.
Chronic cerebrovascular disorders: 500mg once a day for 4-6 weeks.
Psycho-physical stress: 250mg four times a day for 10-14 days.
Withdrawal syndrome in chronic alcoholism (in combination with other drugs): 500mg four times a day for 7-10 days.
Given that the drug should be taken only in accordance with medical prescription, the dose must be adapted based on the need, in particular it should be reduced in elderly patients, as well as patients with moderate renal and / or hepatic insufficiency.
Medical Applications
Mildronate is prescribed in countries where it is approved for angina pectoris and heart attacks. The concept behind it is the idea that the metabolism of the heart muscle in the case of ischemia, e.g. as a result of a coronary artery occlusion, should be switched from the aerobic to the anaerobic metabolism to supply the heart muscle cells despite lack of oxygen still with the necessary energy.
Uses In Sports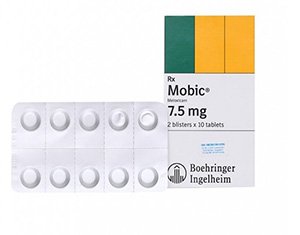 Mildronate is a medicine with a very modest cost, on the market since the 1980s, in many countries (especially the former Soviet bloc, not in the United States) that can be purchased in pharmacies, produced exclusively by a Latvian company, Grindex. At a therapeutic level it is used against headaches and as an anti-ischemic, but it alters the metabolism, lowers the hemoglobin values, improving the fluidity of the blood. The effects on sportspeople are still being studied thoroughly: but after many analyzes had shown frequent use in Russia, tests at the Cologne laboratory led to the inclusion of the product on the list of prohibited ones. Its use – the German laboratory wrote in a scientific publication from which WADA took the results to order the ban – demonstrates an increase in the resistance of athletes, helps recovery after exercise, protects against stress and improves the functioning of central nervous system". Reasons sufficient for the anti-doping agency to ban the drug.
Meldonium is a heart medicine that has been included in the list of doping substances since January 1, 2016 and therefore prohibited by the World Anti-Doping Agency (WADA). The drug made the headlines because the Russian tennis player Maria Sharapova, found positive for the tests for the substance, admitted to having used it for 10 years, under the prescription of her family doctor, to treat a series of health conditions. For this reason Sharapova got suspended for two years by the International Federation.
Mildronate Health Effects
Mildronate is an anti-ischemic drug developed for the treatment of cardiac ischemia, angina pectoris, ischemic cardiomyopathy and chronic heart failure. It has also found use in therapy in acute cerebrovascular insufficiency and in recovery after cerebral circulatory disorders and head trauma.
Mildronate acts by regulating energy metabolism, lowering the levels of L-carnitine, an amino acid, in order to prevent the accumulation of toxic intermediates.

Today it can be considered reasonably certain that the effect of meldonium can be traced to the mitochondria (the cell's "power plant"), which is interesting because mitochondria are present in all cells in the body, which makes it possible that meldonium affects all organs in the body that could benefit from a better energy metabolism. This has been used to some extent in studies of neurons and thus there are small studies (or hypotheses) about using the preparation after stroke as well as at Parkinson's and Alzheimer's Diseases. However, one cannot see that there are scientific results that show that the preparation has some effect in these contexts.
There is a report claiming that Mildronate increases the alertness and another that the learning ability increases. Mildronate's mechanism of action is linked to carnitine, which is a substance studied not least in sports contexts as dietary supplements. Carnitine is a transport molecule that is linked to the transport of long fatty acids across the inner mitochondrial membrane. One source of carnitine is meat, but carnitine can also be self-synthesized from the amino acids lysine and methionine.
Mildronate (both in short-term and long-term studies) reduces the carnitine content of the blood (in one four week study 18%) since mildronate inhibits the biosynthesis of carnitine and thus works as an inhibitor of the fatty acid oxidation. This affects the speed of the cell energy metabolism.
Mildronate has the following actions
antioxidant,
antianginal,
cardioprotective,
neuroprotective,
antihypoxic
In general, Mildronate has a positive effect on the body, manifested in improving performance, reducing over-voltage, both mental and physical. Also, the drug increases the level of humoral and cellular immunity.
Mildronate Side Effects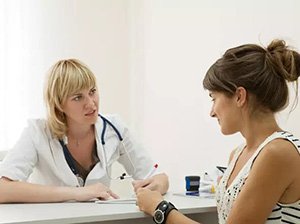 Generally meldonium is well tolerated and side effects are rare and mild. During the studies or in the post-marketing phase, cases of:
allergic reactions (only in clinical studies)
headache (in clinical studies only)
indigestion (in clinical studies only)
allergic dermatitis, urticaria
agitation, anxiety, tremors
sleep disorders
dizziness, abnormal gait
heart rate changes, heart rhythm disorders
There are no reported cases of overdose in the literature, however in case of accidental intake of an excessive amount of meldonium, it is necessary to check renal and hepatic function.
In people with pathological myocardial damage and heart failure, the drug is used to improve the metabolism of cardiac muscle cells. The cardioprotective effect of Mildronate in the treatment of coronary artery disease is the following:
increased tolerance of the heart muscle to stress,
reduction of necrosis,
improvement of blood circulation in the affected area,
reducing the duration of the rehabilitation period.
In patients suffering from chronic heart disease, the drug can reduce the incidence of angina attacks. Also, the drug, as indicated in the instructions, increases the strength of contractions of the heart muscle and the power of cardiac output. With regular intake, Mildronate slows down the rate of pathological processes occurring in the myocardium.
It should not be used:
in case of hypersensitivity to the product
severe renal and / or hepatic failure
in patients under 18 years
in pregnant or nursing women
(10 voices, average: 4.9 of 5) 41722 views
Mildronate
Last year, I was going insane with migraines that would strike me several times a month, and they were real bad. Anyone who has ever had a classical migraine with aura will understand when I say that it is enough to make one crawl the walls with pain – and despair, because no drug I was prescribed seemed to work. Until I tried Mildronate, that is – and it was like saving grace. For the entire period I was taking Mildronate, not a single attack. Then a month off the pill, another attack, and another month of Mildronate therapy. For several months now, not a single attack – but I tend to get migraines in colder season, so I will stash on my rescue pill before that.
Mildronate
I was tipped on using meldonium as a part of my alcoholism therapy in combination with disulifarm. I had gone through two abstinence syndrome episodes in my life before, and I can say for certain that my body had an easier time adjusting to the withdrawal reality this time around. For one, I had more hours of uninterrupted sleep, my tremors were more controllable and I could actually survive without carrying around an arsenal of kleenexes to last for a little army.
Mildronate
The jury is still out on whether Mildronate helps anything against neurological issues. I experied no relief for those while taking the drug, in any event. Overall, I was underwhelmed with the results of treatment, I had expected so much more based on what I was told by friends and read online. I guess, it's different strokes for different folks!
Mildronate
I used Mildronate as a part of my conditioning program before running a marathon. In terms of endurance and recovery, the drug works miracles. I am thinking of another course before hitting the gym after a two month's hiatus, I am certain it will help me ease into the routine and not feel like such a potato sack during those first weeks. Still in doubt though: I experienced pretty bad side effect of water retention.
Mildronate
Hello I do intense crossfit around 8 hrs week and swimming.. How much Mildronate should I take?
Mildronate
For a good result in crossfit it is recommended to take 2-3 grams of Mildronate a day, the course is 3-4 weeks, subject to approval from your GP or any other healthcare provider. Remember that Mildronate is a prescription drug that should not be taken without consulting a doctor.
Mildronate
What are the contraindications of meldonium? Can Mildronate cause problems if you have visual hallucinations?
Mildronate
Good morning, Mildronate is a short chain carboxylic acid, widely used in the formulation of nutritional supplements in the cardiology field, in the case of neurodegenerative diseases and, in sports, to enhance energy capacity. In the case of subjects with visual hallucinations, potentially subjected to treatment with drugs that act on the nervous system, it is always necessary to consult the primary care physician or the specialist before taking any other drugs or food supplement.
Mildronate
My general practitioner told me that this drug was prescribed for tinnitus, for example; I have suffered from this problem since the age of about 30 years; 60 years today; started with 250mg, once a day; found improvement fairly quickly; switching to 2 times; miracle: almost total disappearance of the noises (their level is quite strong; not as much as during my sudden deafness in 2002); I can even say a hundred percent; if I stop the treatment for only one half day, the old symptoms resurface; tablet taken, almost immediate effect; an hour; treatment for about 3 months; regained much in the hearing.
Mildronate
Is there any interactions with Meldonium and Ivenradine, Clonazepam, Propranolol? Thank you.
Mildronate
Dear User, I believe you are referring to Ivabradine as the first item on your list? Be advised that among the drugs you mention, Ivabradine (assuming that it was the medication you referred to) and Clonazepam have no known interactions with Meldonium, while hypotensive effect of beta-blockers like Propranolol can lead to severe toxicity and a drop in blood pressure when coadministered with Meldonium. You always need to keep your prescriber informed of all the medications currently taken.
Mildronate
how long do I take meldonium for? Is it a case of 2 months on 2 months off?. or take it at low dose forever? Thank you.
Mildronate
Hello and thank you for the question! The course duration depends on your condition. Thus, for heart conditions, it is taken for 4-6 weeks, for fatigue and upping the energy levels, or during periods strenuous training in athletes, the course is 14 days and can be repeated after 2 weeks. For abstinence syndrome, the course is 1 week to 10 days.
Mildronate
I currently am living with unspecified atrial fibrillation Low voltage in precordial leads An old anteroseptal infarction ( 20 yrs ) I take metoprolol tar 50mg and benazepril/ hctz 20-12.5 Would there be any negative interaction if I begin taking melodium?
Mildronate
Hello Joanne and thank you for the question! The drugs that you mention both belong to the class of hytpotensive substances, which makes their combination with Meldonium potentially unsafe. You should abstain from using the drug or at least discuss its use with your doctor so that they can work out a dosing schedule for you where neither metoprolol nor benazepril intake overlap with that of Meldonium. I stress again that you should discuss the possibility of Meldonium use with your GP. Stay healthy!