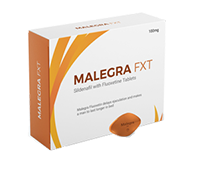 Manufacturer:
Sunrise Remedies Ltd.
Delivery Time:
6 to 15 days
Payment method:

Free Shipping On Orders Over $200
What is Malegra FXT?
Malegra FXT is a combination drug aimed at correcting two problems in male sexual health, erectile dysfunction and ejaculatory precocity.
The two conditions are more connected than can be expected. Substandard supply of blood to the penis can cause erectile dysfunction (in specific literature abbreviated ED), the fear of losing an erection can be a cause of anxiety and therefore of premature ejaculation, as well as a performance anxiety can induce a reduction in the blood supply to the penis with a consequent loss of erection. Combination drugs like Malegra FXT help address the problem with a complex approach.
What is sildenafil?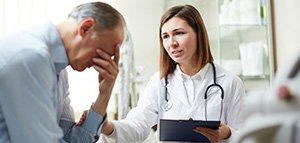 Sildenafil is a drug used in restoring the ability to achieve and maintain erections that are hard and sustainable enough to be able to engage in sexual activity. The substance belongs to the class of drugs called inhibitors of phosphodiesterase type 5 (PDE5). The drug mechanism is based on its vasodilatory characteristics (it expands the walls of blood vessels), which leads to improved blood circulation in the erectile bodies of the penis.
The substance was discovered in 1992 when the team of researchers was tasked with working on a formula for pulmonary arterial hypertension. The positive and meaningfully important effect of sildenafil on erectile ability of male patients was noted during the very first rounds of in vivo tests, and already in 1998 the drug that the world now knows as the legendary Viagra became patented and was destined to change the way doctors and patients think about the problem of erectile dysfunction.
Sildenafil action sets in 60 minutes, give or take, after ingestion, with its therapeutic window lasting from 4 to 6 hours. During this time, patient can achieve erection if stimulated sexually. but erection will not occur without sexual incentive.
What is fluoxetine?
Fluoxetine belongs to the class of drugs called selective serotonin reuptake inhibitors. Application of fluoxetine in the context of premature ejaculation Although the particular use of this drug is indicated for the problems of depression, it is not uncommon for some doctors to indicate or in any case advise their patients suffering from common sexual problems such as premature ejaculation to take the drug to improve sexual performance, especially when the degree of premature ejaculation is moderate.
In particular, the use of the fluoxetine-containing drugs, and SSRIs in general, to counteract the problems related to premature ejaculation (PE), makes sense as ejaculation delay is listed as a side effect of SSRIs. A number of scientific studies have shown how this drug and other serotonin reuptake inhibitors are useful to counteract premature ejaculation disorders.
This happens because the antidepressant drugs belonging to the sphere of SSRIs, correct the action of the mechanisms that regulate serotonin, helping to bridge the deficit of this neurotransmitter that seems to be in some cases (naturally not in all) responsible for the precociousness of ejaculation.
Among the side effects of fluoxetine there is ejaculatory delay mechanism: a side effect that, in this case, can be used for therapeutic use, not without, however, an adequate medical evaluation.
Recommendations for use
Before taking drugs of this type – which can resolve both sexual disorders but clearly also cause other side effects – it is necessary to consult a specialist who has the faculty to thoroughly investigate the ejaculatory problem.
Very often, in fact, premature ejaculation is only the alarm bell and the first indicator that something, in our body, does not work as it should: whether it is organic causes or psychological, ethical or moral causes, it is still very much It is important to investigate the nature of the disorder, because to definitively cure premature ejaculation and other sexual problems it is absolutely necessary to know the causes.
Especially taking into consideration that this drug, as well as many other pharmacological solutions against PE and ED, has important side effects and as many contraindications, which should not be underestimated.
Before taking any drug or substance, it is important to investigate the causes of premature ejaculation and erectile dysfunction as such, and try to understand the reasons that triggered the problems in the sexual sphere: in some cases, the reasons are of organic and physiological origin, or the causes are from investigate in a medical situation that must be absolutely sought after. In many situations, taking drugs like Malegra FXT can be helpful, but it is always advised to investigate the causes of both ED and PE.
Contraindications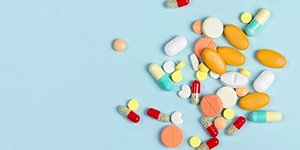 Malegra FXT should not be taken by individuals with the following conditions:
In the presence of Mania or hypomanic states
kidney disorder
liver disorder
heart failure
stroke experienced within the past 6 months
Peyronie's disease
retinitis pirgmentosa
sickle cell disease
multiple myeloma
stomach / duodenum ulcer
allergy towards any of Malegra FXT components
high or low blood pressure
This list is incomplete; discuss your current health condition and your medical history with the doctor.
Precautions
Malegra FXT can cause drowsiness and impair the ability to drive and operate hazardous machinery. This side effect can be aggravated by alcohol. Before Malegra FXT takes effect completely, it may take up to 4 or 5 weeks. It is important not to be discouraged and to continue taking it, without interrupting the treatment without consulting your doctor first. A sudden suspension of the intake could trigger unpleasant side effects.
Before taking this medicine it is important to inform your doctor:
of allergies to sildenafil, fluoxetine or any other drug
of medicines, herbal medicines and supplements taken, in particular remembering to mention pimozide, MAO inhibitors (even if the treatment was interrupted in the previous 2 weeks), alprazolam, anticoagulants, antidepressants, aspirin and other Fans, clopidogrel, diazepam, digoxin, diuretics, linezolid, flecainide, insulin or oral anti-diabetics, lithium, drugs against anxiety or Parkinson's, methylene blue, psychotropic drugs, medicines against migraines, anticonvulsants, sedatives, sibutramine, sleeping pills, tramadol, tranquilizers, vinblastine, San herb John and tryptophan, drugs for high blood pressure, AIDS/HIV medications and antifungals.
if you have received an electroshock, if you have recently had a heart attack or if you suffer (or have suffered) from diabetes, seizures or liver or heart disease
in case of pregnancy or breastfeeding
Important when taking Malegra FXT:
Avoid using the drug while consuming fatty foods and alcohol;
If in doubt, consult a doctor or the specialists at our online pharmacy.
Fundamental rule: if after some administrations the therapeutic effect of the drug remains unsatisfactory, remember to never exceed the maximum daily dose of Malegra FXT.
Side effects
Sildenafil
Fluoxetine

Headache
Flushing
Sweating
Runny / stuffy nose
Muscle pain
Diarrhea
Indigestion
Upset stomach
Nausea
Change of color perception
Swelling of lips, tongue, face
Difficulty breathing
Angina
Pain in the arm
Skin rash, hives

Asthenia
Headache
Nausea
Ejaculation
Disorder
Insomnia
Drowsiness
Nervousness
Constipation
Dry mouth
Disturbances of accommodation
Weight loss or gain
(1 voices, average: 5 of 5) 3214 views
Malegra FXT
I take Malegra FXT as needed, but quite often, almost daily when my gf is in my town ( we have a LDR). I can take it for up to 5-6 times a week for a month or so. Would it be possible to also take chlorogenic acid or problems could occur?
Malegra FXT
Hello, currently, the studies do not show interactions between the intake of sildenafil or fluoxetine and chlorogenic acid. These are molecules that act on different mechanisms. However, the advice remains to space the intake of at least 2 hours and to take the lowest dosage of chlorogenic acid. In case of changes in sildenafil / flouxetine therapy, consult your specialist.